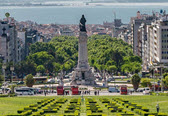 The Association of European Schools of Planning (AESOP) held its 2017 Congress in Lisbon on the general theme "SPACES OF DIALOG FOR PLACES OF DIGNITY: FOSTERING THE EUROPEAN DIMENSION OF PLANNING". It included 21 tracks and 18 roundtables.

Track 11 « Healthy & liveable cities » co-chaired by T. Dabovic, P. Laconte, N. Marques da Costa
The achievement of healthy and liveable cities is related to the development of the best practices not only on the health promotion, but also on the promotion of more inclusive cities. Urban problems such as: social and economic exclusion, poor air quality, traffic congestion, waste production, industrial emissions etc. faced by elected officials and urban managers are marked by strong social and territorial disparities as result of a multidimensional set of factors. In this context, public health policy changed from a focus on the disease to a more holistic and, at same time, territorialized perspective. Since 1986, when the World Health Organization launched the Healthy Cities movement, policy and planning for healthy cities was centred on urban poverty, inclusion, participatory governance, as well as on social, economic and environment determinants of health.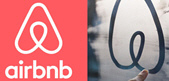 Roundtable 17 « Airbnb: effects on the city » chaired by Andreia Fidalgo, IFHP
Local governments all over Europe are trying to assess the impact of this relatively new urban economic player on the tourism and housing markets. But what is happening exactly? What are the impacts on the city? And is it even possible to measure them? We invited 4 representatives from 4 European cities: Amsterdam, Brussels, Copenhagen, and Lisbon to this discussion. These cities are sharing problems which can be related to Airbnb, either through tourist-booming or lacking housing supply. With the number of listings growing rapidly, a notable impact by Airbnb is inevitable, and it has been predicted that a significant percentage of the housing stock will change function towards financial investments and short-term rentals.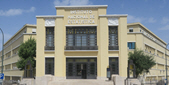 Photo albums by P. Laconte (07/2017)